MedicalAlert360: Protect Your Loved Ones with Our Medical Alert Alarm Systems
Do you worry about a loved one being on their own? Are safety concerns making it difficult for you to keep your independence and live on your own? A medical alert alarm system may be the answer!

These Devices:
Save Lives
Can Locate You or Loved Ones
Will Notify Loved Ones
Batteries that Last up to 2 Months
Are ALL New and Free from Germs & Disease
Come with a No Risk Guarantee
Come with a Lifetime Warrantee
Trips and falls can have devastating consequences for seniors and can lead to a variety of moderate to severe injuries such as hip fractures or head traumas. If help is not available in time, these falls can even lead to serious complications or death. For anyone living on their own, the risk of not being able to call for help after a fall is a serious problem and for seniors, this can be an even more serious concern.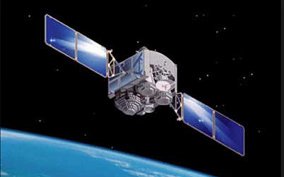 The medical alert alarm systems from MedicalAlert360 allow seniors, individuals with disabilities, and others with concerns for their personal safety to live independently on their own with the security of knowing that help is always just the push of a button away. Therefore, our MedicalAlert360 medical alert alarm systems provide peace of mind and comfort for those who are living alone and their loved ones as they rest assured with the knowledge that help can easily be reached during any emergency situation anywhere they go!
To place an order for our medical alert alarm system for you or your loved one, order online today! You can also call us at (855) 248-2731 to learn more information about out medical alert alarm systems.
Benefits Of Choosing Our Mobile Medical Alert Alarm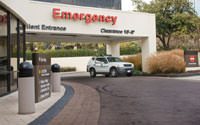 The MedicalAlert360 mobile medical alert alarm system is quick and easy to set up and simple to use. This system offers reliable access to our dedicated monitoring center and ensures that help is just the push of a button away during any medical emergency. Benefits of our mobile medical alert alarm system include: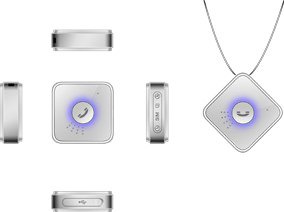 Medical Alert Alarm Monitoring Service for as Low as $27.95 per Month
You are Free to Cancel at Any Time
24 Hour Sales and Support
Easy at Home Set Up with Our Straightforward Set Up Guide
Free Shipping Available
Purchase or rental programs with Extended or Bundled Packages
State of the Art Mobile Medical Alert Alarm Equipment
Unmatched UL Listed, Five Diamond Rated Monitoring Center
Find out more about our mobile medical alert alarm system on our website or by contacting us today.
What Sets Our Mobile Medical Alert Alarm System Apart: Our Dedicated Monitoring Center
After spending some time comparing mobile medical alert alarm systems, you may find that most mobile medical alert alarm systems may be similar in pricing, equipment and system features, and design. However, a medical alert alarm can only be as good as the monitoring center that it connects with.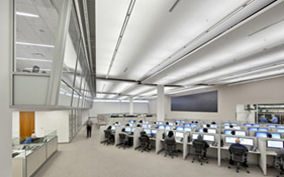 This is what really sets the MedicalAlert360 medical alert alarm system apart from the competition. Our state of the art monitoring center handles all of the incoming calls from our medical alert alarm system. Our monitoring center is UL Listed, CSAA, Five Diamond Certified monitoring center is built, staffed, and maintained to meet or exceed stringent standards for security, reliability, and customer service. This ensures that our staff will be available and ready to help with professional service whenever help is needed.
Our medical alert alarm monitoring center is staffed by dedicated and highly trained personnel who have passed the FDNY training examination and the CSAA Operator course. We maintain a more than sufficient staff 24 hours a day and 7 days a week so that we will have TWO operators available to take every call for help. This allows us to maintain constant contact with those calling for help while contacting the necessary emergency personnel or family members at the same time.

Learn more about how our monitoring center helps set our mobile medical alert alarm system apart on our website or by calling us today.
Senior Calls: Your Answer When a Mobile Medical Alert Alarm System is Not Enough
In addition to supplying reliable mobile medical alert alarm systems, which are monitored by our state of the art customer service facility, we also offer outgoing Senior Calls services. Senior Calls are intended to fill the holes where traditional medical alert alarm systems fall short. For example, this could include times when a senior is unconscious and unable to push the medical alert alarm button.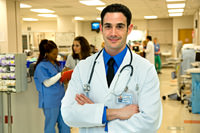 With our Senior Calls, we will call your loved ones up to three times per day to establish communication. Because all of these calls are made by our senior staff members, they also allow seniors to build bonding relationships with other friendly staff and these calls can serve to brighten our clients' days.

Learn more about our Senior Calls.
Personal Assistance Lines: Help When You or a Loved One Needs Immediate Counseling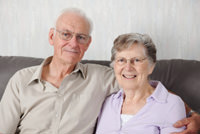 With our personal assistance lines, our professional counselors at MedicalAlert360, can provide support, counseling, and coaching over the phone or by e-mail for seniors, caregivers, and other family members. For those who would like face to face counseling, we can refer you to a therapist near your home or workplace for further care.
MedicalAlert360 clients can have:
Immediate access to help with our toll-free, 24-hour telephone counseling line
Counseling service for seniors, caregivers, and all household members
Contact with professional, experienced counselors who possess either a Master's degree or Ph.D. and who have 5 or more years of experience
Counseling services performed by English, Spanish, and French speaking therapists with interpretation services available for other languages
Learn more about our Personal Assistance Lines.