About MedicalAlert360 & Our Medical Alert Alarms for Seniors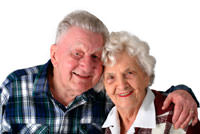 MedicalAlert360 is one of the leading mobile medical alert system companies in the country. With our mobile medical alert alarms, we aim to help seniors and anyone living alone, whether they are at home or away from home. Our protected clients gain the independence they desire while allowing them and their loved ones to know that help is just the push of a button away. Our mobile medical alert alarms utilize the latest technology to ensure that you or your loved one is safe and secure when living alone at all times.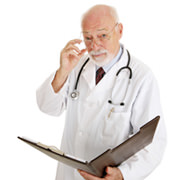 Responding to a need in the industry for a service that would initiate contact with seniors living alone and allow us to establish supportive relationships with seniors, MedicalAlert360 also offers Senior Calls services and wellness lines to complement our mobile medical alert alarms. Any of these additional services can be used with or without our mobile medical alert alarms. Our Senior Calls service provides up to three daily check up calls to seniors.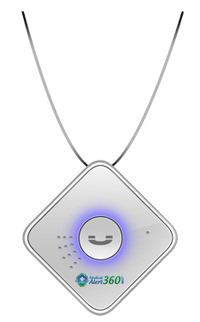 These calls are intended to check in on the health of clients and they also allow us to provide reminders and engage in short conversations with clients to help brighten their days. Our Personal Assistance Lines allow for the loved one, and their immediate family, to contact licensed counselors to discuss most any of life's challenges.
To learn more about any of the services available from MedicalAlert360 or to sign up for our medical alert alarms, Senior Calls or wellness lines (PAL) for you or a loved one call us today at (855) 248-2731.
Our Connections as the Original Medical Alert Alarm Providers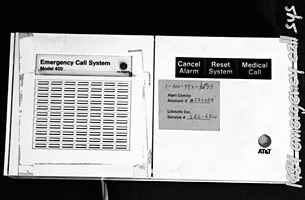 While today MedicalAlert360 is responsible for supplying our clients with the latest technology in mobile medical alert alarms, our history in the medical alert alarm industry dates back to the original devices. Back in 1984, Jim, MedicalAlert360's key principal, became the exclusive distributor for AT&T's new Emergency Call System (ECS) in Pennsylvania, New Jersey, New York, and Delaware. He was responsible for sales at the early stages when these medical alert alarms were first a new product in the U.S. Market. The medical alert alarms themselves featured state of the art technology for their time and were the newest "Bell Labs" invention.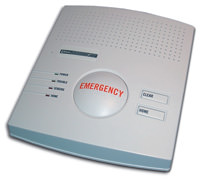 Jim's distributorship, Emergency Systems Inc., was responsible for setting up dealers in the Tri-State area. This was how Jim met another MedicalAlert360 principal, Ray, as he became one of the areas dealers. Jim also set up his own dealership in the area named Lifesafe Inc. From day one to the time of the ECS's final production Lifesafe became the largest re-seller and installer nationwide for all of these medical alert alarms.

When AT&T decided to shift their focus on a more mainstream product, burglar alarm systems for the security industry, Lifesafe was able to negotiate with AT&T to buy out the remaining inventory of medical alert alarms. This was the beginning of the MedicalAlert360 brand.
From Early Stages to Advanced Technology: Our Commitment to the Medical Alert Alarm Industry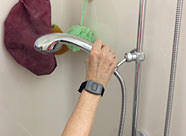 Today, MedicalAlert360 has built on its early connections with what are now considered to be archaic medical alert alarms to deliver customers the best and most advanced state-of-the-art mobile medical alert technology. This commitment includes utilizing all available advanced technology in our mobile medical alert alarms themselves and in our dedicated monitoring center. By utilizing the latest technology, we can ensure that our mobile medical alert alarms offer reliable help and tracking with just the push of a button during any emergency situation or a fall.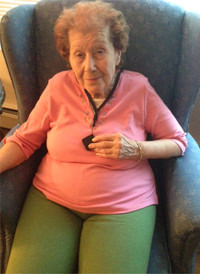 When activated, our mobile medical alert alarms make contact with our over 120+ operators at our monitoring facility where two operators are assigned and are ready to take each and every call. These customer service personnel are trained and certified to meet many of the medical industries standards. Our UL Listed and CSAA Five Diamond Certified monitoring facility for our mobile medical alert alarms uses a combination of the latest technology and infrastructure to deliver speed, reliability, and scalability as well as the most up-to-date and secure technology including fully redundant, enterprise-class receiving, routing and database equipment.
Learn more about what sets our mobile medical alert alarm system monitoring centers apart on our Monitoring Center page or contact us today to find out more!