MedicalAlert360
88 Glocker Way, Suite 269
Pottstown, PA 19465
Toll Free: (855) 248-2731
[email protected]
Contact MedicalAlert360 to Learn More About Our Mobile Medical Alerts
If you would like to learn more about our medical alarms, our Senior Calls services, or our Personal Assistance Lines and how these services can help you or your senior loved ones to feel safe and secure at home, please contact our customer service department using the contact information or form below. For immediate assistance or to order medical alarms by phone call us today at (855) 248-2731.
Learn More About MedicalAlert360 and Our Medical Alarms for Seniors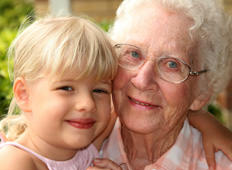 MedicalAlert360 has many year's experience providing reliable security services to clients since 1984. Under MedicalAlert360, our extended service offerings aim to better serve the senior market by adding services that include medical alarms, Senior Calls, and personal assistance lines. With our UL Listed, Five Diamond Certified monitoring center, we are able provide 24 hour monitoring services for our mobile medical alarms. This means you can rest assured that our certified and highly trained customer service personnel will be ready to assist you or your loved one in the event of any emergency.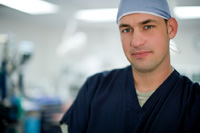 If you would like to learn more about our medical alarms, our company, or our mobile medical alert alarm system monitoring center, contact our customer service representatives today! You can also purchase or sign up for our mobile medical alarms, Senior Calls service, or our Personal Assistance Lines for you or a loved one, by placing an order for your mobile medical alarm necklace online or you can call our customer service number to speak with one of our live personnel.
FAQ About Our Medical Alarms and Check-In Calls for Seniors
To find out more information about our medical alarms and to get answers to your questions about our medical alarms see the frequently asked questions below or contact us for more information.
How is MedicalAlert360 medical alarm set up? Do I need any special equipment?
Our mobile medical alarms are simple and easy to set up. You do not need any special equipment as all equipment comes pre-programmed. Upon receiving your mobile medical alarm, you can simply follow the easy set up instructions that come in our instruction guide and your system will be ready to go. If you have trouble with the set up process, you can call our customer service number to speak with a customer service representative for help.
What if I accidentally press the mobile medical alarm button?
If you accidently press the button on your mobile medical alarm system at any time, there is no need to worry. When the operator picks up, simply let them know that you pressed the button by accident and that there is no emergency.
How do I communicate through the mobile medical alarm system?
When you signal your mobile medical alarm to call our monitoring facility for help, the medical alarm base unit acts like a speaker phone allowing you to communicate with our customer service personnel to let them know what type of help you need. With two way voice capabilities, you can hear our customer service personnel and they can hear you through this one unit. This allows us to remain in constant communication with you or your loved one while help arrives.