Personal Assistance Line: Telephone Counseling and Eldercare Resources for Seniors & Family Members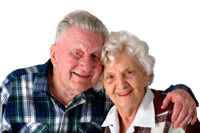 Personal telephone counseling
Telephone access 24 hour, 7 days a week
For Seniors and their family members
Professional Counselors
Guidance, support and direction
Our Personal Assistance Line (PAL) is a personal telephone counseling service that provides immediate and caring support on a 24 hour, 7 day a week basis to seniors and their family members.
Emotional concerns or struggles
Depression or loss of loved ones
Lifestyle changes
Stress
PAL services are available separately or can be bundled with our mobile medical alert alarm systems at discounted rates.
We understand that seniors experience many emotional concerns and struggles as they age. Whether this is feelings of loss and depression after the death of a loved one or other personal struggles, seniors can often benefit from the convenient telephonic availability of professional counselors who provide guidance, support and direction. Our counselors offer help for a wide variety of issues including adjusting to lifestyle changes and life transitions, loss and grief, and family and personal concerns. Because not only seniors experience emotional struggles, but also caregivers and close family members can feel the stresses associated with caring for an aging parent, our telephone counseling services are additionally available to any household family members.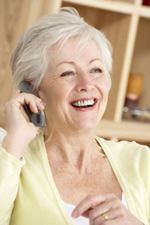 Further support is provided to seniors and family members through our eldercare information and resource service. By calling PAL and describing the needs of the senior, we can locate and screen needed resources saving you time and trouble. We contact the resources on your behalf to ensure that they are appropriate and have immediate availability. We will then provide you with detailed information about the resources as well as any supplemental information that may be needed. Examples of the types of resources we can assist with include home health, assisted living, transportation and retirement communities.
Our PAL telephone counseling and eldercare resource services are available as a separate program for seniors and their family members or they can be bundled with our mobile medical alert alarm system and Senior Calls services. This program is available for a low monthly rate and there are no hidden fees or additional charges for each call.
Order Personal Assistance Line Service
| | | |
| --- | --- | --- |
| Payment Terms | Price | |
| Monthly | $34.95 / month | |
| Bundle Pricing | Call | |
Learn More About Our Telephone Counseling Services
To learn more about our telephone counseling services available for seniors and their families and to find out how our PAL service can be combined with our other mobile medical alert alarms and Senior Calls services to best meet your needs, call us today at (855) 248-2731.
With our PAL telephone counseling service, clients will receive:
Immediate access to help with our toll-free, 24-hour telephone counseling line
Access to telephone counseling which are not abbreviated, but full counseling sessions
Contact with professional Masters or Ph.D. level counselors with 5 or more years of experience
Access to telephone counseling, counseling by email, or referrals to a local therapist near your home or workplace
Telephone counseling service not only for seniors, but caregivers and all household members
Telephone counseling services performed in any language with English and Spanish speaking therapists and interpretation services available for other languages
Eldercare resources and information
Types of Telephone Counseling We Can Provide
Our PAL telephone counseling services can help seniors and their family members to cope with all types off issues, both small and large. Reasons for calling our telephone counseling services include:
Stress
Marital and family problems
Crisis
Life transitions and adjustments, including coping with health problems
Medical problems
Emotional problems including depression, anxiety and grief
Relationship difficulties
Gambling
Substance abuse
Eating disorders
A Personal Example From Jim, MedicalAlert360 Principal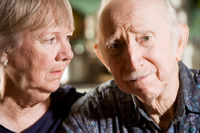 When my mother passed at the age of 83 after having a terrible stroke and living 6 horrendous month's on a feeding tube, bed ridden, and not able to speak , my father, who was 83 also, was left home alone after 50+ years of having my mother with him. Needless to say, this was a very difficult time for both of us. I tried to fill the gaps as best as I could. but as time went on I became very stressed and worried about him every minute of the day. Eventually when he was diagnosed with cancer, my Father wanted to die at home. The Doctor told me in private he would live just a couple of weeks and he would help me set up home hospice care for him. My father was in home hospice care for a year before he passed. It was during this time that I really learned what people have to go through.
In my case, the home hospice group assigned an entire team of care providers for my father including:
A nurse , who manage his care and came out once a week
A daily care provider who bathed him and made meals for him 1-2 hours a day
A pastor who made weekly visits
A volunteer who come out to visit my dad who was retired military like him
A case provider who came out every other week to make sure he was okay and getting everything they could provide, even making sure that if he needed any counseling they would provide it
Even with the care and help for my father, both my father and I still struggled with many emotional issues during this difficult time. I was thankful for the care that was available to my father. However, I eventually sought on my own counseling privately for $100.00 a visit.
This experienced helped me personally to see just how important our PAL service of providing immediate access to telephone counseling and eldercare resources is for seniors and their family members during difficult times.