Senior Calls: We Check In On Your Loved Ones for You
All medical alert buttons require a push (unless equipped with fall detection)
All mobile medical alert alarm systems require charging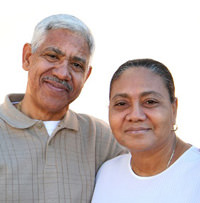 A MedicalAlert360 mobile medical alert alarm system is a great option for allowing your parent or loved one to gain their independence while feeling safe at home or anywhere they go. However, just like ALL mobile medical alert alarms, this system requires you or your loved one to actually push a button on the mobile medical alarm necklace or belt-clipped device to call for help.
What happens if you or your loved one is incapable of pushing their button for one reason or another? This means that a senior could remain in a life threatening situation without anyone becoming aware of their need for emergency medical attention.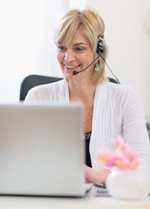 Our Senior Calls solve this problem
We can call you or your loved one from one to three times per day
We establish communication to ensure all is well
Caregivers will know, that someone is checking in on their loved ones, daily.
With Senior Calls, we will call your parents, grandparents, or other senior loved ones up to THREE TIMES per day. These check up calls will occur at pre-designated times throughout the day. The primary purpose of these Senior Calls is to establish communication with your loved one in order to ensure that all is well. Therefore, if one of our clients does not answer their scheduled call, we can call a designated party to report the "no contact".
Order Senior Calls Service
| | |
| --- | --- |
| Call Per Day | Price |
| 1 | $34.95 / month |
| 2 | $59.95/ month |
| 3 | $69.95 / month |
| Bundled Price | Call |
To learn more about our Senior Calls or to find out how our Senior Calls service can be combined with our other mobile medical alert alarms and wellness services to best meet your needs, call us today at (855) 248-2731.
Building Bonds & Relationships with your Loved One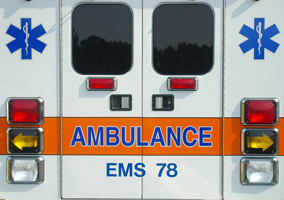 Another reason for our check up calls is to engage in conversation with our clients. We understand that children have busy lives and often young children of their own. Therefore, with the hustle and bustle of everyday life, sometimes it is hard to call to check up on mom or dad throughout the day. Sometimes, even days may pass without a call.
Engaging conversation
We establish communication to ensure all is well
Medication reminders
Doctor Appointment reminders
Create mind stimulation
With our Senior Calls, we will not only call to check up on your mom or dad several times per day, but we can engage in conversations that are up to 5 minutes in length. During these conversations, our staff will remind clients to take their medicines, remind them of upcoming doctor's appointments, or just talk about the client's day. All of our staff members enjoy the opportunity to talk with our clients. They aim to engage in "chatter" that can help life or stimulate each client's day. We assign just one or two agents for each client so that the client will be able to build a relationship or bond with their designated staff member.
If you knew that someone would reliably be performing check up calls for your parent or loved one multiple times throughout the day and building a bonding relationship, what would a service like this be worth to you?
How Our Senior Calls Work
Each check up call is a three step process.
We Place a Call: When scheduled, one of our live, staff members will call your loved one. When your loved one answers, the conversation will start with friendly conversation that aims at understanding how the loved one is feeling both physically and emotionally.
Check on Health Status: The next step of our check up calls is to attempt to determine your loved one's health status as instructed by you. Before ending check up calls, our staff can remind your loved one of any medications they need to take or important activities they have that day.
Notification: After our check up calls are completed, we will email or text you with the results of the call. If there is anything that occurs during the call that causes us to suspect a problem or your loved one does not answer as scheduled, we will contact you immediately.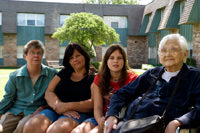 Customizable Senior Calls
Our Senior Calls can be set up based on your particular needs and situation. When arranging for our Senior Calls service, you can let us know what you want to achieve with each call and the approximate times we should call with options of 1, 2, or 3 check up calls per day. Our Senior Calls are also no obligation, so you can change or cancel your service at any time to meet your needs.